Nora E. Milner, ESQ., LLM
Senior Partner – nora@milner-markee.com
San Diego immigration attorney Nora Milner received her Juris Doctor degree from the University of Denver, College of Law in 1976. After serving in the Navy's Judge Advocate General (JAG) Corps, she entered private practice in 1980. In 1986, Nora focused her practice on Immigration and Nationality Law in San Diego, California and has been a practicing San Diego immigration lawyer for over 20+ years. In 1992, Nora became licensed in the Republic of Poland, and opened offices in Warsaw, Poland and Palm Desert, California.
Nora is an active member, lecturer, board member and past Chapter Chair of the American Immigration Lawyers Association, and has served as a professor at two local law schools. She became certified by the State Bar of California as a Certified Specialist in Immigration and Nationality Law, an honor reserved for only the best immigration practitioners, and received her Masters of Law (LLM) degree in Space Law from Northwestern California University School of Law in 2001; and another Masters of Law (LLM) in Federal Trial Advocacy from California Western School of Law in 2005.
A native of the Panama Canal Zone, Nora speaks fluent Spanish. She is licensed in the states of California, Colorado and Iowa, and is admitted to practice before the United States Supreme Court. Nora is also a ten-time recipient of the San Diego Super Lawyers designation for Immigration Law for the years 2008-2018.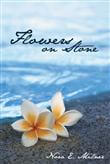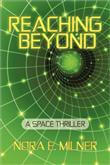 In addition to Nora's active practice of law, she is a published author with two adventure novels currently in print.   Flowers on Stone is an epic novel of love and adventure set against the backdrop of the French efforts to build the historic Panama Canal.  Reaching Beyond is an adventure novel that accurately predicted commercial tourism in space as well as forecasting legal issues that space flight and life in space might entail.   You can obtain either book at the following links.  If you are a Kindle reader, please go to www.amazon.com and enter Nora E. Milner in the search box.  Enjoy.

Tifany E. Markee, ESQ.
Partner – tifany@milner-markee.com
San Diego immigration attorney Tifany Markee received her Juris Doctor degree from California Western School of Law, graduating Magna Cum Laude in May of 2001. She was also published in the California Western International Law Journal with an article on the Russian mail-order bride industry and the Violence Against Women Act, an article which won her an award for outstanding writing. Tifany was sworn into the California State Bar in December of 2001, and is licensed to practice law within the State of California. Tifany is also a Certified Specialist in Immigration and Nationality Law, one of only twenty total operating within San Diego County.
Tifany is also an active member of the American Immigration Lawyers Association, and is a frequent participant in continuing education seminars in the subject of immigration law. She has dedicated herself to this demanding field of law, and has successfully presented and assisted with cases before the CIS, Board of Immigration Appeals, the Ninth Circuit Court of Appeals and the United States Federal District Courts.
In 2003, Tifany expanded her practice to include International Adoption law. In this regard, she has become one of only a handful of attorneys across the nation with an active practice in the adoption and immigration of foreign-born children. This specialization has become even more relevant in light of the implementation of the Hague Convention and the Intercountry Adoption Act in April 2008. Tifany is an active lecturer and mentor in this field, and is a frequent invited speaker at law schools and professional organizations, including the American Immigration Lawyers Association (AILA) and Academy of California Adoption Attorneys (ACAL).