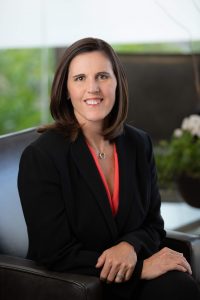 Email Tifany – tifany@milner-markee.com
Partner
San Diego immigration attorney Tifany Markee received her Juris Doctor degree from California Western School of Law, graduating Magna Cum Laude in May of 2001. She was also published in the California Western International Law Journal with an article on the Russian mail-order bride industry and the Violence Against Women Act, an article which won her an award for outstanding writing. Tifany was sworn into the California State Bar in December of 2001, and is licensed to practice law within the State of California. Tifany is also a Certified Specialist in Immigration and Nationality Law by the Board of Legal Specialization within the California State Bar.  She represents clients before USCIS, the US State Department, the Board of Immigration Appeals and the Administrative Appeals Office, the Ninth Circuit Court of Appeals and the United States Federal District Courts.
In 2003, Tifany expanded her practice to include International Adoption law and related fields. In this regard, she has become one of only a handful of attorneys across the nation with an active practice in the adoption and immigration of foreign-born children. This specialization became even more relevant in light of the implementation of the Hague Convention and the Intercountry Adoption Act in April 2008 and the subsequent USCIS practices and policy memoranda related to adoption-related matters.
Tifany is an active lecturer and mentor in this field, and is a frequent invited speaker at law schools and professional organizations, including the American Immigration Lawyers Association (AILA) and  Academy of California Adoption Attorneys (ACAL). She is also the proud mother of two internationally-adopted children.